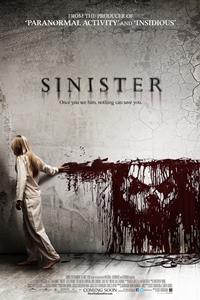 Release Date:
October 12, 2012
Cast:
Ethan Hawke, Juliet Rylance, Vincent D'Onofrio, James Ransone, Fred Dalton Thompson
Director:
Scott Derrickson
Genre:
Horror, Suspense/Thriller
MPAA Rating:
R for disturbing violent images and some terror
Synopsis:
A true crime novelist discovers a box of mysterious, disturbing home movies that plunge his family into a nightmarish experience of supernatural horror.
Sinister (R)
PLAYING MARCH 9 AT:
Show times are available on this date for theatres in bold type. Click theatre name for tickets.