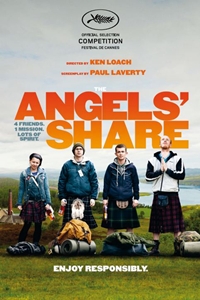 Opening Date:
April 12, 2013
Cast:
Paul Brannigan, John Henshaw, Gary Maitland, William Ruane, Jasmin Riggins, Roger Allam, Siobhan Reilly, Charles Maclean, Daniel Portman, Lorne MacFadyen
Synopsis:
The Angels' Share introduces Robbie, an ex-offender and new father who embarks on an adventure with his new found friends to a whisky distillery and discovers that turning to drink might just change his life.
The Angels' Share (NR)
Click bold theatre name for showtimes and tickets.
Showtimes available three days prior to opening.