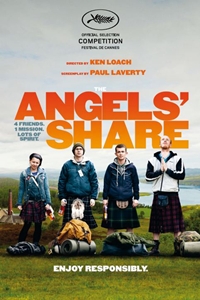 Release Date:
April 12, 2013
Cast:
Paul Brannigan, John Henshaw, Gary Maitland, William Ruane, Jasmin Riggins
Synopsis:
The Angels' Share introduces Robbie, an ex-offender and new father who embarks on an adventure with his new found friends to a whisky distillery and discovers that turning to drink might just change his life.
The Angels' Share (NR)
PLAYING MARCH 9 AT:
Show times are available on this date for theatres in bold type. Click theatre name for tickets.