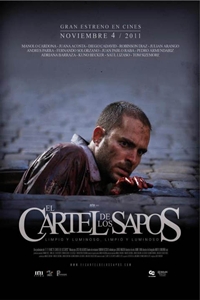 Release Date:
October 18, 2013
Cast:
Manolo Cardona, Tom Sizemore, Juana Acosta, Kuno Becker, Diego Cadavid
MPAA Rating:
R for strong violence, language, drug content and sexuality/nudity
Synopsis:
The real life story of Andres Lopez Lopez aka "Florecita" during his years involved with the Colombian Cartel aka "Cartel Norte del Valle".
The Snitch Cartel (El cartel de los sapos) (R)
PLAYING MARCH 12 AT:
Show times are available on this date for theatres in bold type. Click theatre name for tickets.