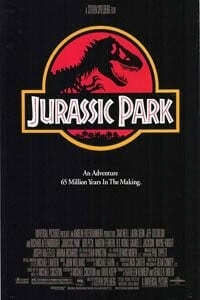 Release Date:
April 5, 2013
Cast:
Sam Neill, Laura Dern, Jeff Goldblum, Richard Attenborough, Bob Peck
Director:
Steven Spielberg
Genre:
Action/Adventure, SciFi/Fantasy
MPAA Rating:
PG13 for intense science fiction terror
Synopsis:
Universal Pictures will release Steven Spielberg's groundbreaking masterpiece JURASSIC PARK in 3D on April 5, 2013. With his remastering of the epic into a state-of-the-art 3D format, Spielberg introduces the three-time Academy Award®-winning blockbuster to a new generation of moviegoers and allows longtime fans to experience the world he envisioned in a way that was unimaginable during the film's original release.
Jurassic Park: An IMAX 3D Experience (PG13)
PLAYING MARCH 12 AT:
Show times are available on this date for theatres in bold type. Click theatre name for tickets.