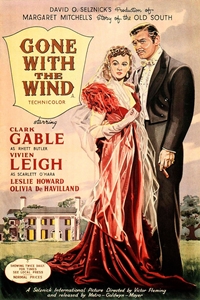 Release Date:
January 1, 1939
Cast:
Clark Gable, Vivien Leigh, Leslie Howard, Olivia de Havilland
Genre:
Drama, Classic, Romance
Synopsis:
All Titanic phenomena aside, David O. Selznick's adaptation of Margaret Mitchell's sweeping Civil War romance is still king of the movie world.
Gone With the Wind (1939) (G)
PLAYING MARCH 7 AT:
Show times are available on this date for theatres in bold type. Click theatre name for tickets.