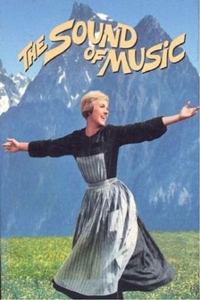 Release Date:
April 1, 1965
Cast:
Julie Andrews, Christopher Plummer, Eleanor Parker, Richard Haydn, Peggy Wood
Genre:
Classic, Family, Musical
Synopsis:
A former nun leaves the convent to become a governess for the seven children of a wealthy, Austrian widower who has grown into a cold disciplinarian. Soon, the she opens the children to the wonders of life and the joy of music - and eventually softens the heart of their father and gains his love.
The Sound of Music (G)
PLAYING MARCH 11 AT:
Show times are available on this date for theatres in bold type. Click theatre name for tickets.