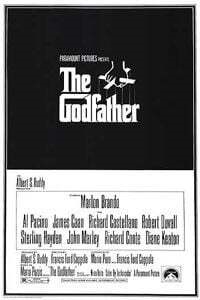 Release Date:
March 24, 1972
Cast:
Al Pacino, Marlon Brando, Robert Duvall, James Caan, Richard S. Castellano
Director:
Francis Ford Coppola
Synopsis:
This is the epic tale of a 1940s New York Mafia family and their struggle to protect their empire from rival families as the leadership switches from the father to his youngest son.
The Godfather (R)
PLAYING MARCH 7 AT:
Show times are available on this date for theatres in bold type. Click theatre name for tickets.