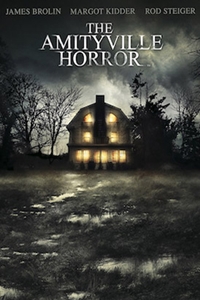 Release Date:
July 1, 1979
Cast:
James Brolin, Margot Kidder, Rod Steiger, Don Stroud, Murray Hamilton
Director:
Stuart Rosenberg
Synopsis:
Supposed true story about George and Kathleen Lutz whose dream house turns into a nightmare. James Brolin and Margot Kidder are the unsuspecting new tenants of a house whose previous occupants had been murdered in their sleep. The Lutzes and their children are menaced by the lingering evil in this frightening ghost story.
The Amityville Horror (1979) (R)
PLAYING MARCH 12 AT:
Show times are available on this date for theatres in bold type. Click theatre name for tickets.