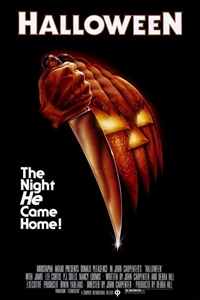 Release Date:
October 25, 1978
Cast:
Donald Pleasence, Jamie Lee Curtis, Nancy Kyes, P.J. Soles, Charles Cyphers
Genre:
Horror, Suspense/Thriller
Synopsis:
A young boy kills his sister on Halloween of 1963, and is sent to a mental hospital. 15 years later he escapes and returns to his home town in order to wreak havoc.
Halloween (1978) (R)
PLAYING MARCH 11 AT:
Show times are available on this date for theatres in bold type. Click theatre name for tickets.