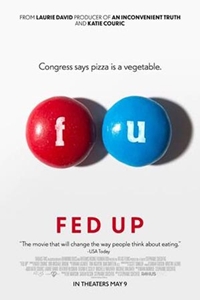 Cast:
Director:
Stephanie Soechtig
MPAA Rating:
PG for thematic elements including smoking images, and brief mild language
Synopsis:
For the past 30 years, everything we thought we knew about food and exercise is dead wrong. FED UP is the film the food industry doesn't want you to see. From Katie Couric, Laurie David, and director Stephanie Soechtig, FED UP will change the way you eat forever.
Fed Up (PG)
Click bold theatre name for showtimes and tickets.
Showtimes available three days prior to opening.