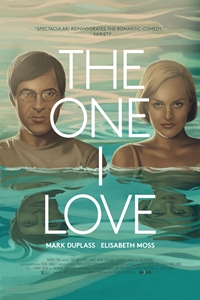 Opening Date:
August 22, 2014
Cast:
Mark Duplass, Elisabeth Moss, Ted Danson
Director:
Charlie McDowell
MPAA Rating:
R for language, some sexuality and drug use
Synopsis:
On the brink of separation, Ethan and Sophie escape to a beautiful vacation house for a weekend getaway in an attempt to save their marriage. What begins as a romantic and fun retreat soon becomes surreal when an unexpected discovery forces the two to examine themselves, their relationship, and their future.
The One I Love (R)
Click bold theatre name for showtimes and tickets.
Showtimes available three days prior to opening.